Todo lo que te ofrecemos durante tu estancia
Nos esforzamos para que la estancia de cada huésped sea completamente diferente. Queremos crear experiencias y hacer que el tiempo que permanezcas con nosotros sea único. Disfruta de la piscina al aire libre, las vistas al mar desde tu habitación, nuestra gran oferta gastronómica y lo más importante, la playa de San Juan siempre como telón de fondo.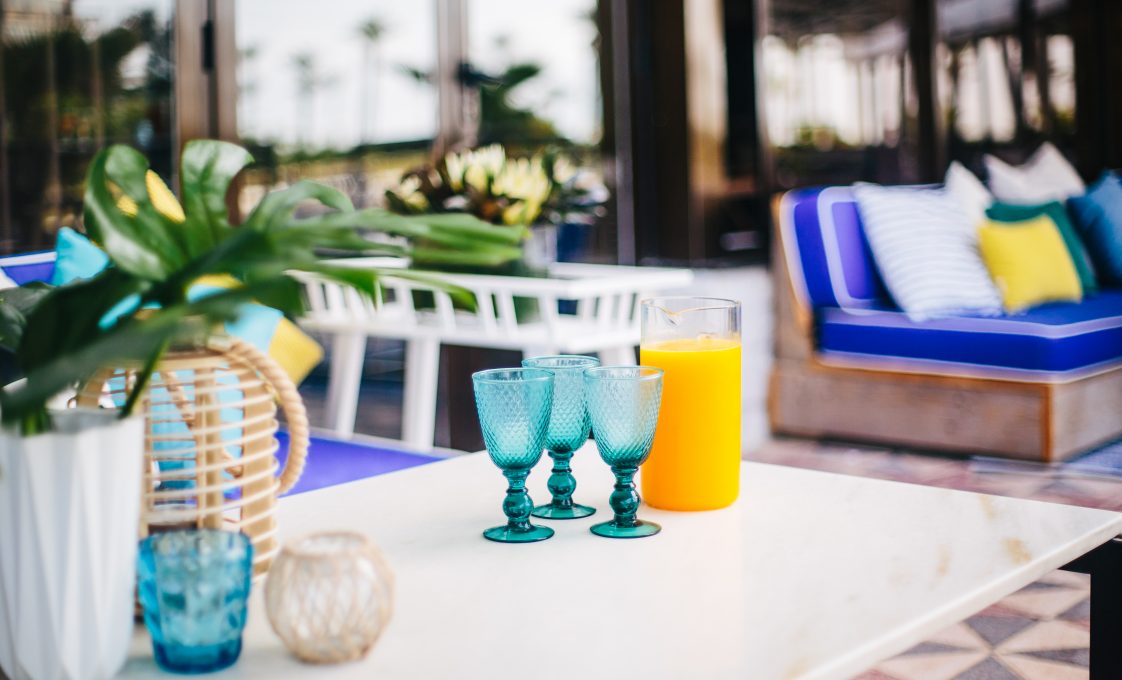 Terraza
Nuestra terraza es perfecta para pasar cualquier momento del día. Un café mientras lees la prensa diaria, un aperitivo con amigos, unas tapas en familia, los gin-tonics mejor preparados o la puesta de sol son algunos de los planes con los que nuestra terraza te cautivará. Disfruta de tus vacaciones en el Hotel Almirante como en ningún otro lugar.
Piscina y jardín
¿Eres de los que no les gusta la arena? El Hotel Almirante cuenta, además de con nuestra recién inaugurada piscina, con un jardín en el que podrás relajarte y disfrutar con familia o amigos de unos cócteles al sol, por lo que, si quieres desconectar del todo, te recomendamos dar un paseo por ellos. ¡Un plan perfecto al salir de la piscina o volver de la playa!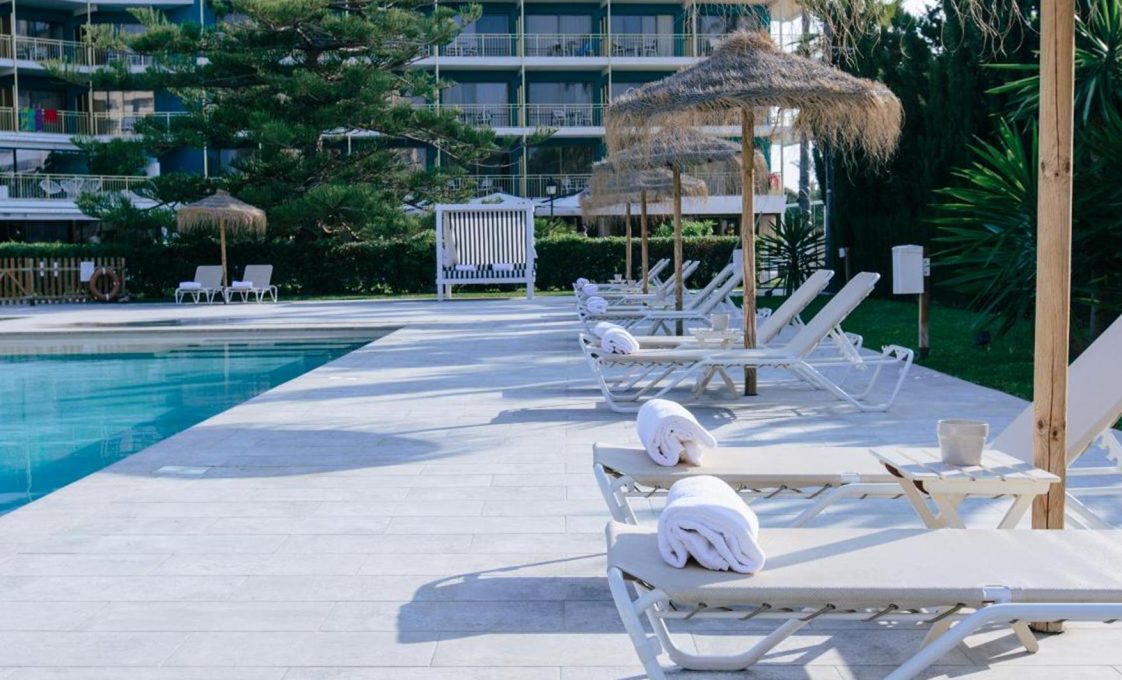 Business Corner
En Hotel Almirante pensamos en todo. Disponemos de un Business Corner, un lugar donde trabajar con la tranquilidad y comodidad que requiere. El rincón cuenta con portátiles, lectura y una zona de relax. Siéntete como en tu oficina pero junto al mar.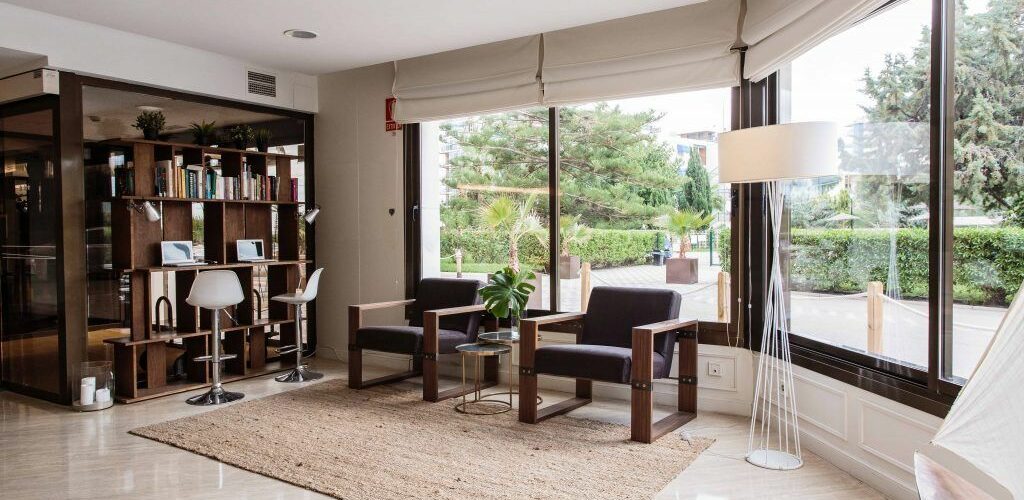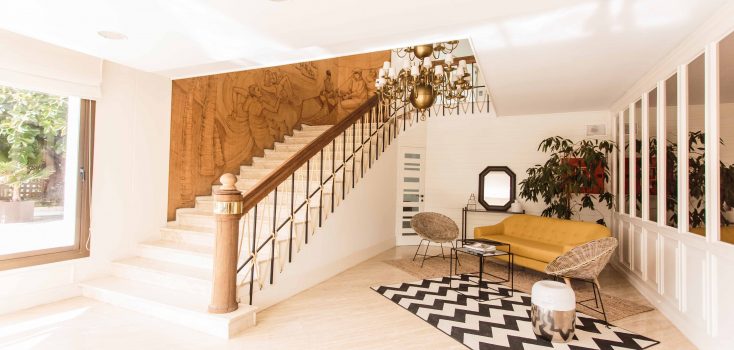 La esencia de lo clásico renovado
El Hotel Almirante combina los diseños más modernos con la esencia clásica mediterránea, creando así espacios únicos y con mucho encanto a disposición de nuestros huéspedes. El Hotel se ha renovado al completo, con nuevas habitaciones y renovadas zonas comunes para que nuestros clientes disfruten de una experiencia inolvidable.
Disfruta de la playa en bicicleta
Si, además de disfrutar de las playas alicantinas, te gustaría recorrerlas de arriba a abajo, el Hotel Almirante cuenta con un servicio de alquiler de bicicletas. Unas buenas vacaciones no están reñidas con el deporte; desde el Almirante te recomendamos explorar nuestra costa ¡seguro que encuentras rincones únicos!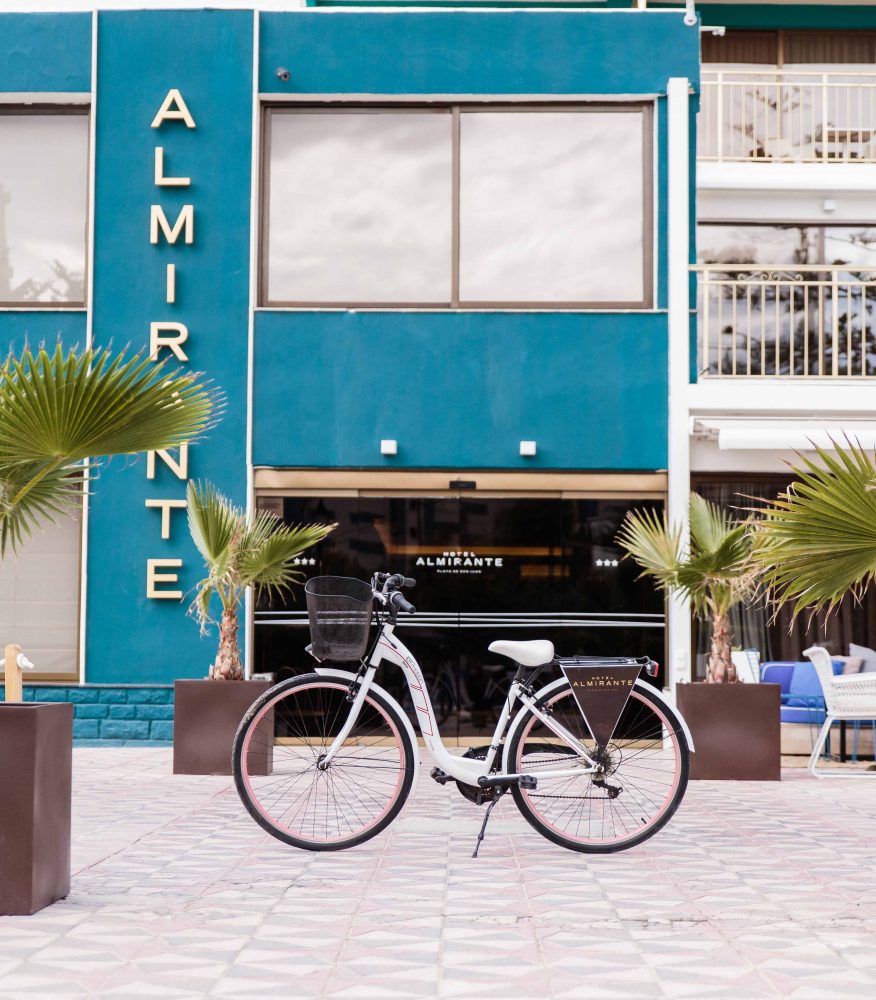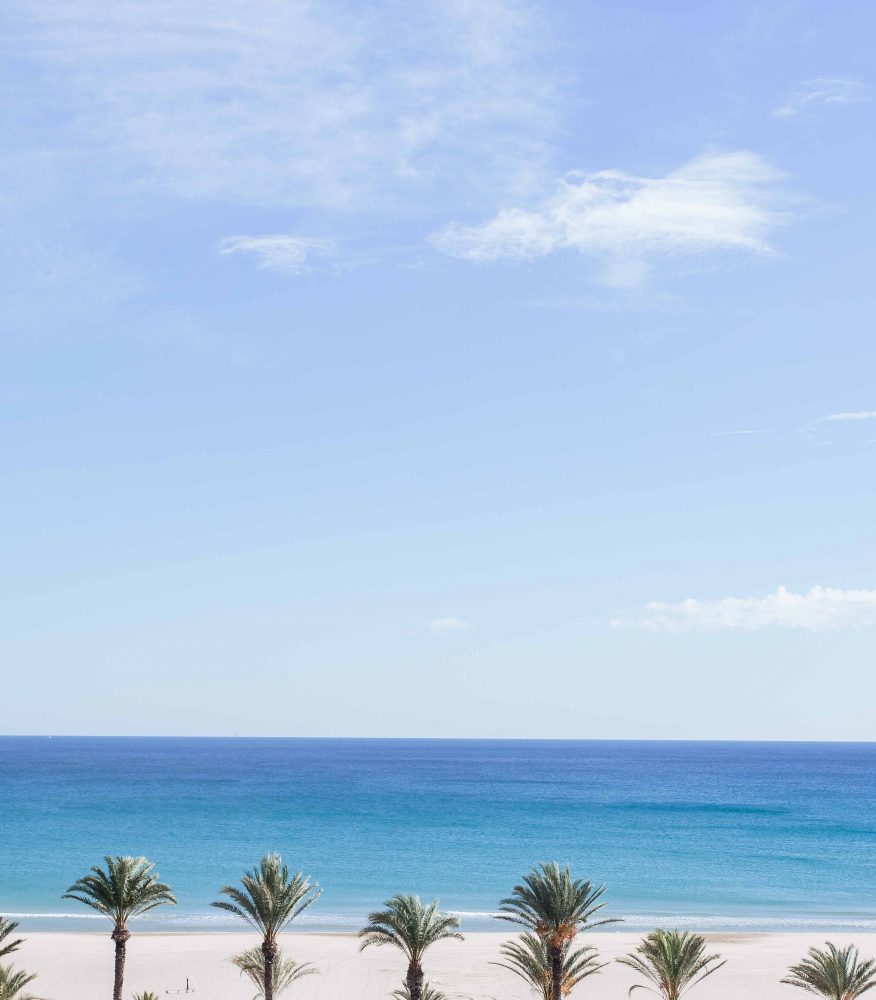 Nuestros clientes opinan
Verificada
Relaxing holiday Fantastic stay. Hotel location perfect. Right on the prom. 2min walk to the beach. Rooms very nice . Pool clean . Pool bar . Food and drink excellent as were the staff. Minutes walk to numerous restaurants and bars. Would definitely return on holiday again but for longer the next time
Verificada
Dog friendly and great location Dog friendly which is hard to find in this area. We have a largish Labrador. Normally they allow small to medium sized dogs but when we called them they said he would be allowed to stay. He was given a nice bag of treats too on arrival. Spacious, clean rooms with balcony. Lovely pool, large restaurant with great food and hotel located next to huge sandy beach and coastal tram. Private parking. Very friendly staff. A great find while travelling in the busy summer period. Everything to hand without having to face the crowds. Thoroughly recommend.
Verificada
Super Hotel. I was in this hotel for the second time, it made an even better impression on us. Convenient location, a few steps to the beautiful beach, 20 minutes to the center of Alicante by train. At the hotel there is a swimming pool with sun loungers, umbrellas and a place for children. Varied breakfasts, delicious. The best is the staff of the hotel, professional, helpful, kind and smiling. I am already planning another stay in July. Andrew
Verificada
Great holiday to recommend. Rooms are large and clean, large balcony with a great sea view. The pool area invites you to swim and relax. The clean sandy beach can be reached in 2 minutes. Transport connections to the center/airport can be easily reached by tram and bus
Verificada
Relaxing break in the sun Almirante hotel is a peaceful hotel in a great location right beside the beautiful San Juan beach and tramline. The pool is a lovely area for relaxing around on loungers. The rooms have everything you need for a holiday and are comfortable. I had a premium room with coffee tea making facilities and a small fridge which is ideal. I didn't have breakfast in the restaurant which suited me fine as I prefer to get up and out early. The terrace was just perfect too, so all in all a hotel which provided everything I needed for a break away in the sunshine.
Verificada
The sea!! very nice! Beach is one minute walking and breakfast is amazing. It has a good swimming pool and employees are very nice. Very simple but clean. Very good experience. Hope to come back some day! Highly recommended
Verificada
Great hotel, clean and quiet Lovely hotel and very clean. We had a corner room so had amazing views of both the pool and the beach. Both the room and the bathroom were a really good size with plenty of storage. This hotel is located in a quiet part of Alicante which suited us during the day. There is a limited bar service by the pool. We would have preferred it if the pool opened at 10am or a bit earlier - 10:30 am seemed quite late. There was a good selection for breakfast. We did eat in the hotel restaurant one evening. The food was tasty but the menu was quite limited and it was more expensive than other restaurants in the centre of Alicante. The mojitos were excellent! We went at the end of May which doesn't seem to be high season, as the restaurants near the hotel / beach weren't open in the evening. It was easy enough to get a tram to the main part of the town, with the tram station only five minutes walk from the hotel and the journey taking less than 15 minutes; this was also cheap. We got taxis back later which cost about 15 euros. Taxis to / from the airport took about 25 minutes and cost about 40 euros. We would definitely go back.