Everything we offer during your stay
We strive to make the stay of each guest completely different. We want to create experiences and make the time you stay with us unique. Enjoy the outdoor pool, the sea views from your room, our great gastronomic offer and most importantly, the beach of San Juan always as a backdrop.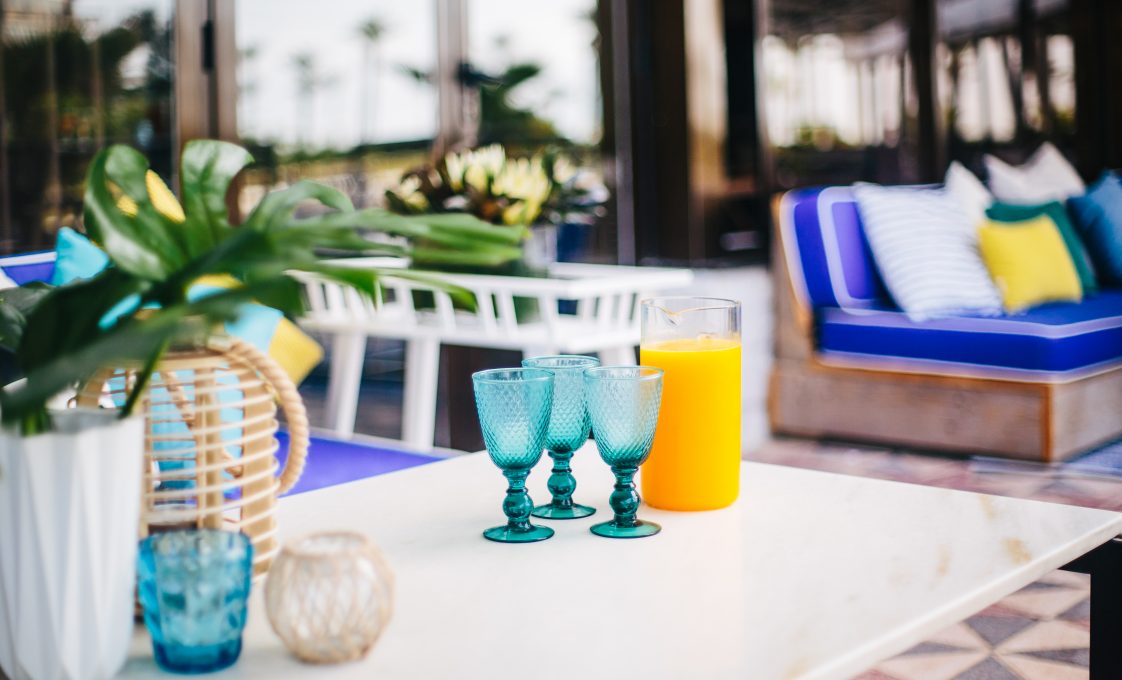 Terrace
Our terrace is perfect to spend any time of the day. A coffee while reading the daily press, an aperitif with friends, family tapas, the best prepared gin-tonics or the sunset are some of the plans with which our terrace will captivate you. Enjoy your vacation at Hotel Almirante like nowhere else.
Pool and garden
Are you one of those who do not like sand? The Almirante Hotel has, in addition to our newly opened pool, a garden where you can relax and enjoy with family or friends cocktails in the sun, so if you want to disconnect altogether, we recommend you to take a walk through them . A perfect plan when leaving the pool or returning from the beach!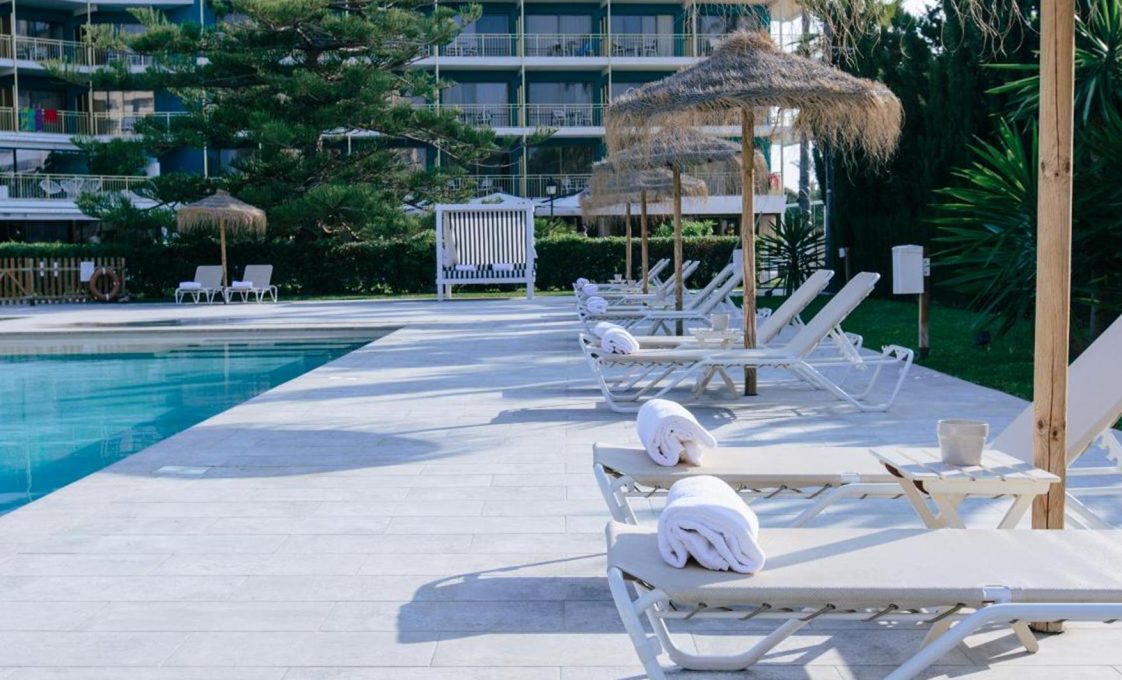 Business Corner
At Hotel Almirante, we think of everything. We have a business corner, a place to work in the peace and comfort required. The corner is equipped with laptops, reading material and a relaxation zone. Feel like you are in your office, but next to the sea.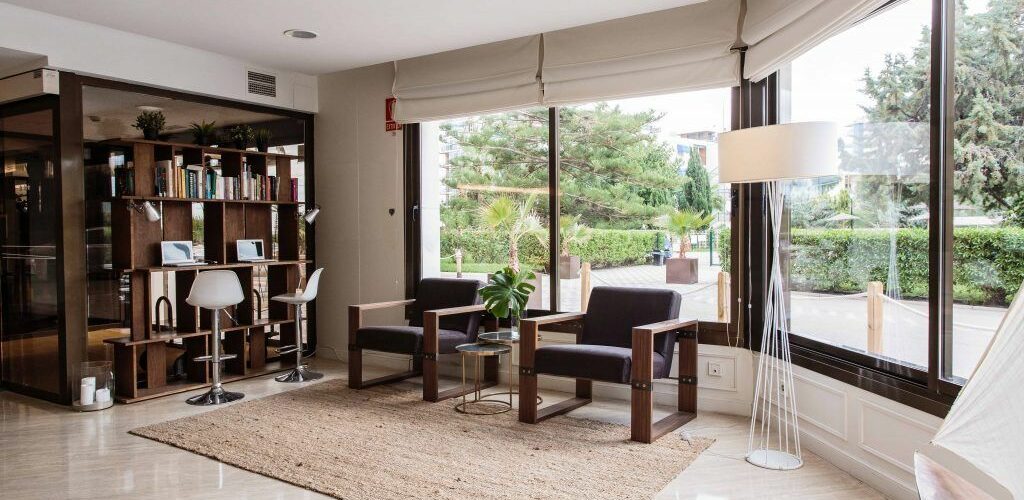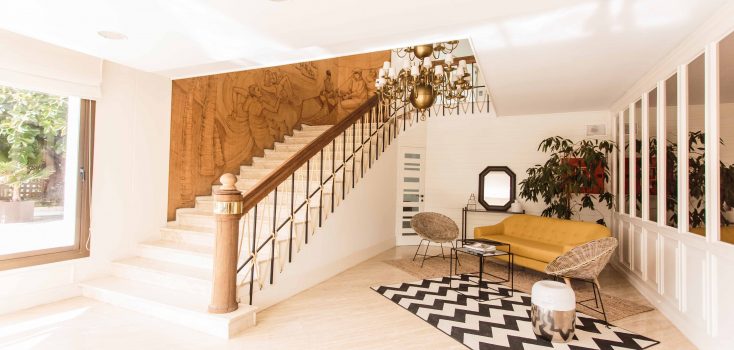 The essence of a refurbished classic
Hotel Almirante combines the most modern designs with the classic essence of the Mediterranean, thus creating some unique and very charming spaces which are at the disposal of our guests. The hotel has been completely refurbished, with new rooms and renovated common areas so that our clients can enjoy an unforgettable experience.
Enjoy the beach by bike
If, as well as enjoying San Juan de Alicante Beach, you would like to travel its whole length, Hotel Almirante offers a bike rental service. A good holiday is not incompatible with sport; the Almirante team recommends that you explore our coast, you are sure to find some delightful spots!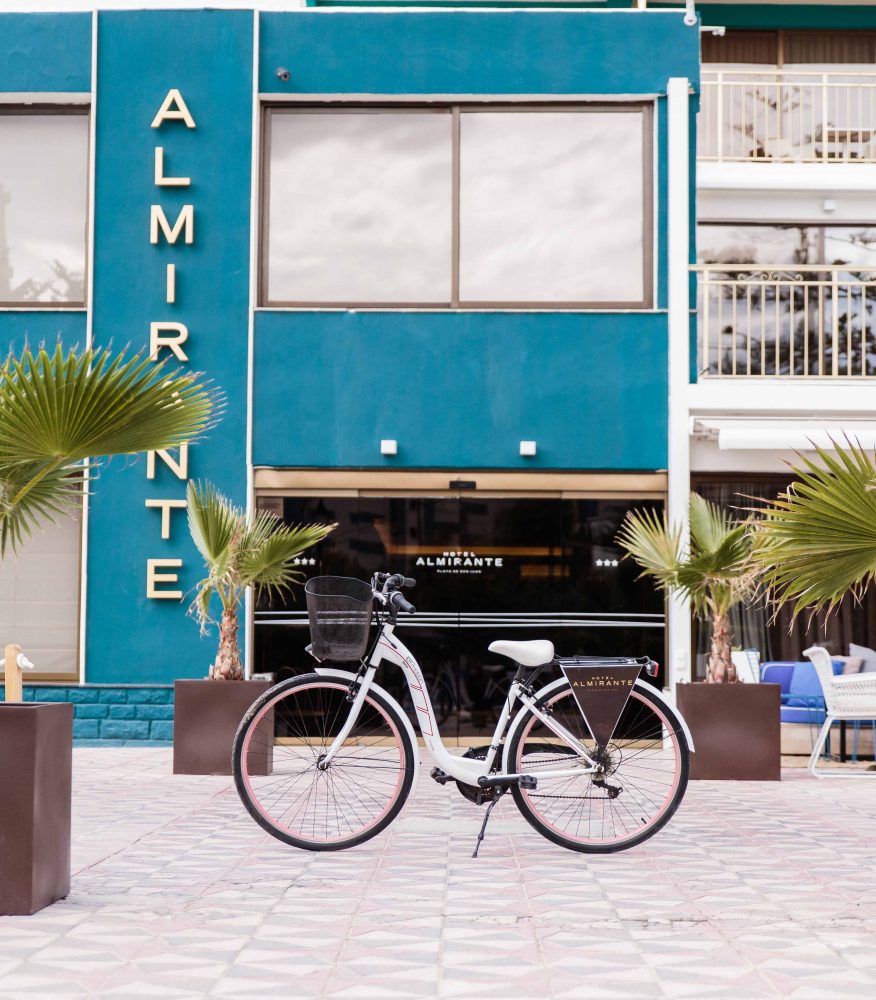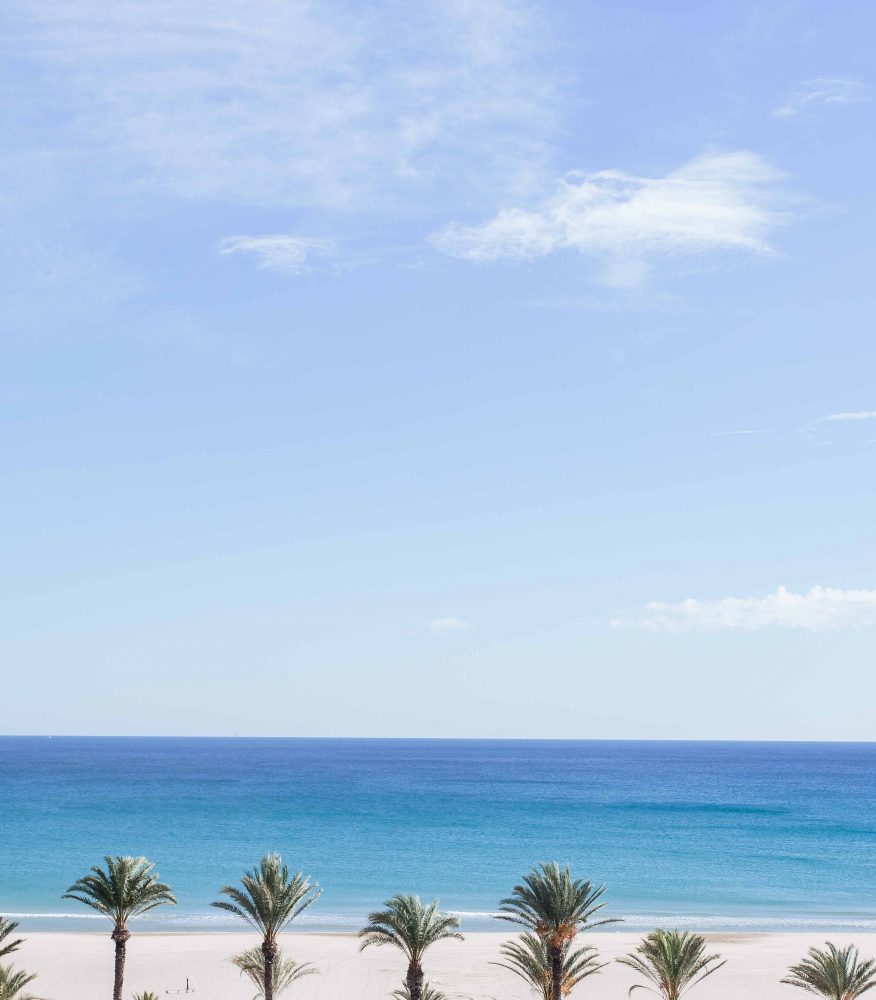 Our customers say
Verificada
Relaxing holiday Fantastic stay. Hotel location perfect. Right on the prom. 2min walk to the beach. Rooms very nice . Pool clean . Pool bar . Food and drink excellent as were the staff. Minutes walk to numerous restaurants and bars. Would definitely return on holiday again but for longer the next time
Verificada
Dog friendly and great location Dog friendly which is hard to find in this area. We have a largish Labrador. Normally they allow small to medium sized dogs but when we called them they said he would be allowed to stay. He was given a nice bag of treats too on arrival. Spacious, clean rooms with balcony. Lovely pool, large restaurant with great food and hotel located next to huge sandy beach and coastal tram. Private parking. Very friendly staff. A great find while travelling in the busy summer period. Everything to hand without having to face the crowds. Thoroughly recommend.
Verificada
Super Hotel. I was in this hotel for the second time, it made an even better impression on us. Convenient location, a few steps to the beautiful beach, 20 minutes to the center of Alicante by train. At the hotel there is a swimming pool with sun loungers, umbrellas and a place for children. Varied breakfasts, delicious. The best is the staff of the hotel, professional, helpful, kind and smiling. I am already planning another stay in July. Andrew
Verificada
Great holiday to recommend. Rooms are large and clean, large balcony with a great sea view. The pool area invites you to swim and relax. The clean sandy beach can be reached in 2 minutes. Transport connections to the center/airport can be easily reached by tram and bus
Verificada
Relaxing break in the sun Almirante hotel is a peaceful hotel in a great location right beside the beautiful San Juan beach and tramline. The pool is a lovely area for relaxing around on loungers. The rooms have everything you need for a holiday and are comfortable. I had a premium room with coffee tea making facilities and a small fridge which is ideal. I didn't have breakfast in the restaurant which suited me fine as I prefer to get up and out early. The terrace was just perfect too, so all in all a hotel which provided everything I needed for a break away in the sunshine.
Verificada
The sea!! very nice! Beach is one minute walking and breakfast is amazing. It has a good swimming pool and employees are very nice. Very simple but clean. Very good experience. Hope to come back some day! Highly recommended
Verificada
Great hotel, clean and quiet Lovely hotel and very clean. We had a corner room so had amazing views of both the pool and the beach. Both the room and the bathroom were a really good size with plenty of storage. This hotel is located in a quiet part of Alicante which suited us during the day. There is a limited bar service by the pool. We would have preferred it if the pool opened at 10am or a bit earlier - 10:30 am seemed quite late. There was a good selection for breakfast. We did eat in the hotel restaurant one evening. The food was tasty but the menu was quite limited and it was more expensive than other restaurants in the centre of Alicante. The mojitos were excellent! We went at the end of May which doesn't seem to be high season, as the restaurants near the hotel / beach weren't open in the evening. It was easy enough to get a tram to the main part of the town, with the tram station only five minutes walk from the hotel and the journey taking less than 15 minutes; this was also cheap. We got taxis back later which cost about 15 euros. Taxis to / from the airport took about 25 minutes and cost about 40 euros. We would definitely go back.