Tout ce que nous vous offrons tout au long de votre séjour
Nous nous efforçons de rendre le séjour de chaque client complètement différent. Nous voulons créer des expériences et faire en sorte que le temps que vous passez avec nous soit unique. Profitez de la piscine extérieure, de la vue sur la mer depuis votre chambre, de notre grande offre gastronomique et surtout de la plage de San Juan, toujours en toile de fond.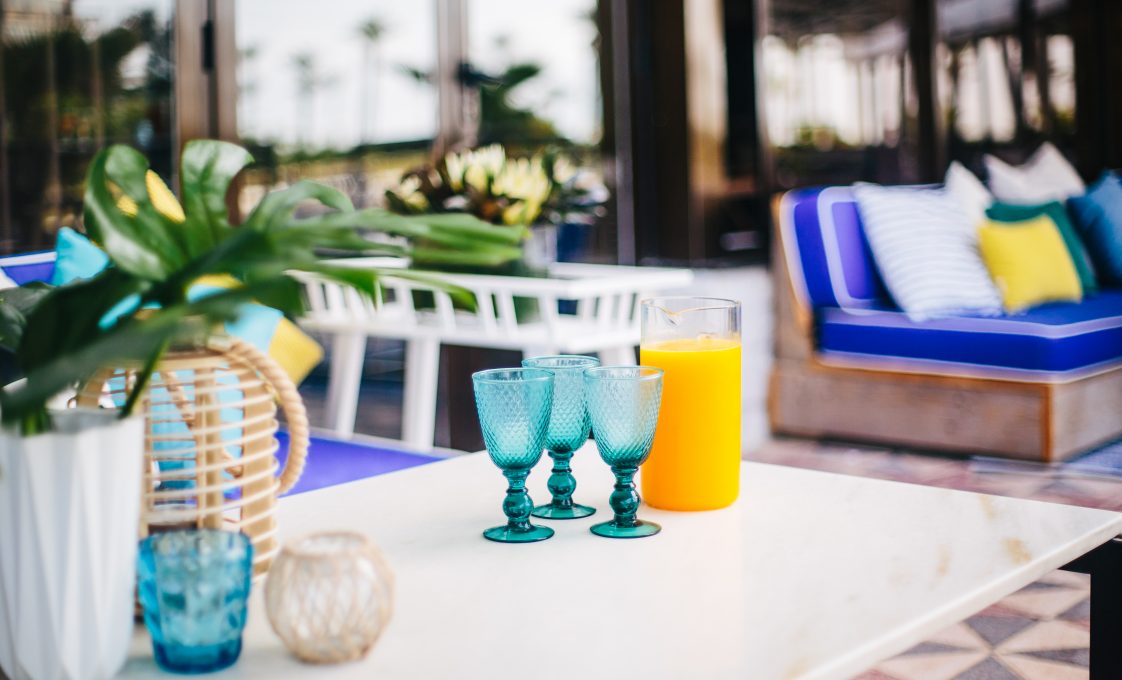 Terrasse
Notre terrasse est parfaite pour passer tous les moments de la journée. Un café pendant que vous lisez la presse quotidienne, un apéritif entre amis, des tapas en famille, le gin-tonic le mieux préparé ou le coucher du soleil sont quelques-uns des plaisirs que notre terrasse vous fera découvrir. Profitez de vos vacances à l'Hôtel Almirante comme nulle part ailleurs.
Piscine et jardin
Êtes-vous de ceux qui détestent le sable ? L'Hôtel Almirante dispose, en plus de notre piscine récemment ouverte, d'un jardin dans lequel vous pouvez vous détendre ou prendre un cocktail au soleil en famille ou entre amis, donc si vous voulez vous déconnecter, nous vous recommandons d'y faire une promenade et profiter de leur tranquillité. Un plan parfait après la piscine ou au retour de la plage!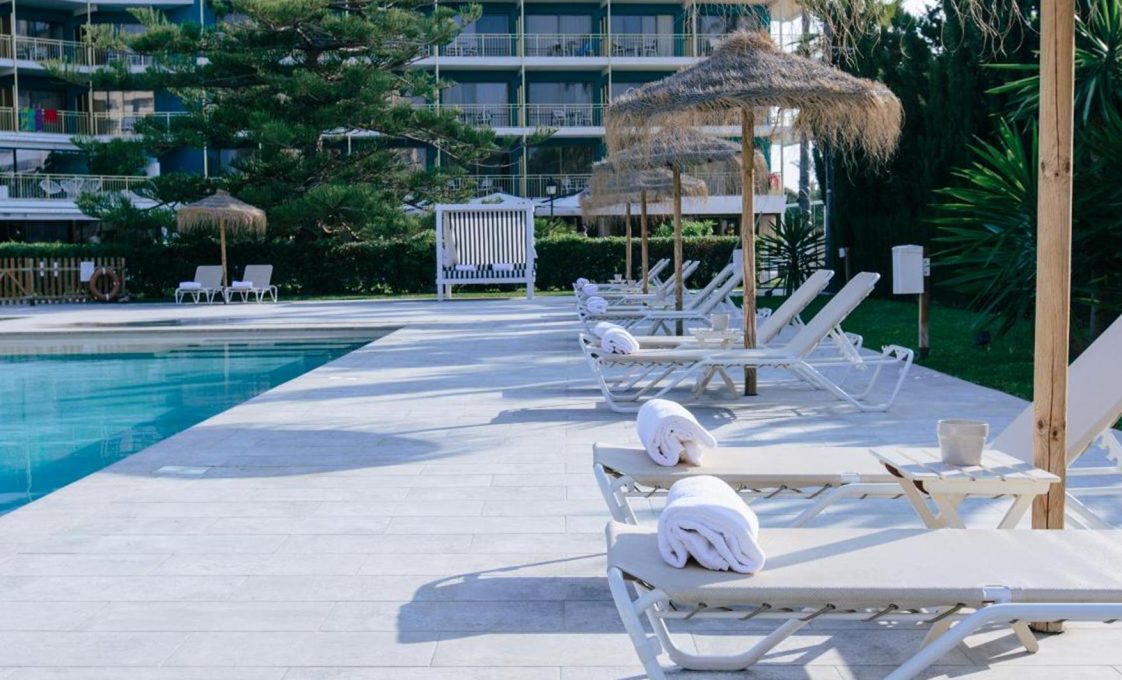 Business Corner
A l'Hôtel Almirante, nous pensons à tout. Nous avons un business corner, un endroit où vous pouvez travailler avec la tranquillité d'esprit et le confort dont vous avez besoin. Le coin dispose d'ordinateurs portables, d'un coin lecture et d'un espace détente. Sentez-vous comme dans votre bureau mais au bord de la mer.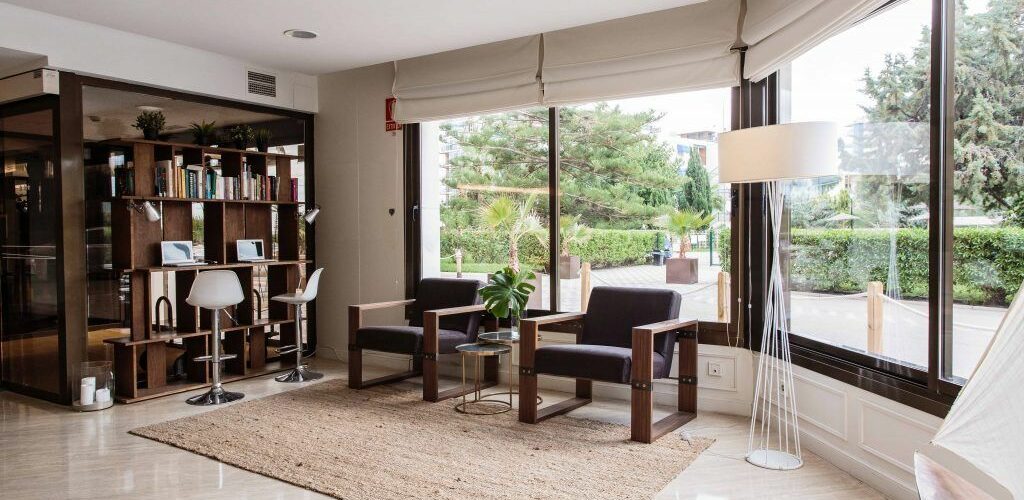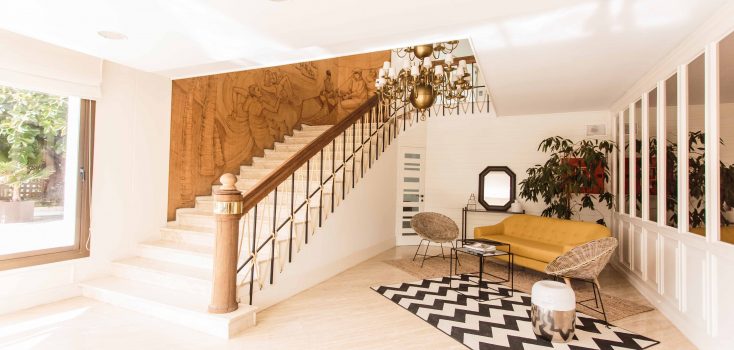 L'essence du classique rénové
L'Hôtel Almirante combine les designs les plus modernes avec l'essence méditerranéenne classique, en créant des espaces uniques et charmants à la disposition de nos hôtes. L'hôtel a été entièrement rénové, avec de nouvelles chambres et des espaces communs rénovés pour que nos clients puissent profiter d'une expérience inoubliable.
Profitez de la plage en vélo
Si vous souhaitez non seulement profiter de la plage de San Juan d'Alicante, mais aussi la découvrir dans sa totalité, l'hôtel Almirante dispose d'un service de location de vélos. De bonnes vacances ne sont pas incompatibles avec le sport ; depuis l'Almirante, nous vous recommandons d'explorer notre littoral, vous trouverez sûrement des coins uniques !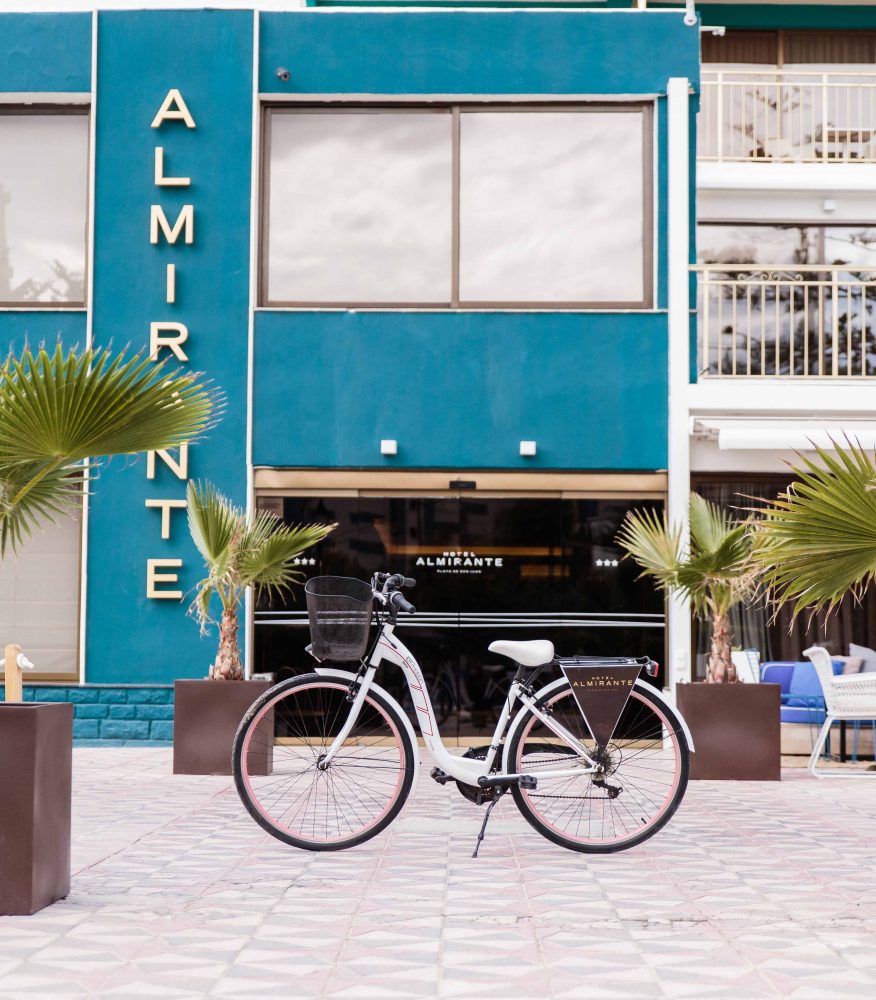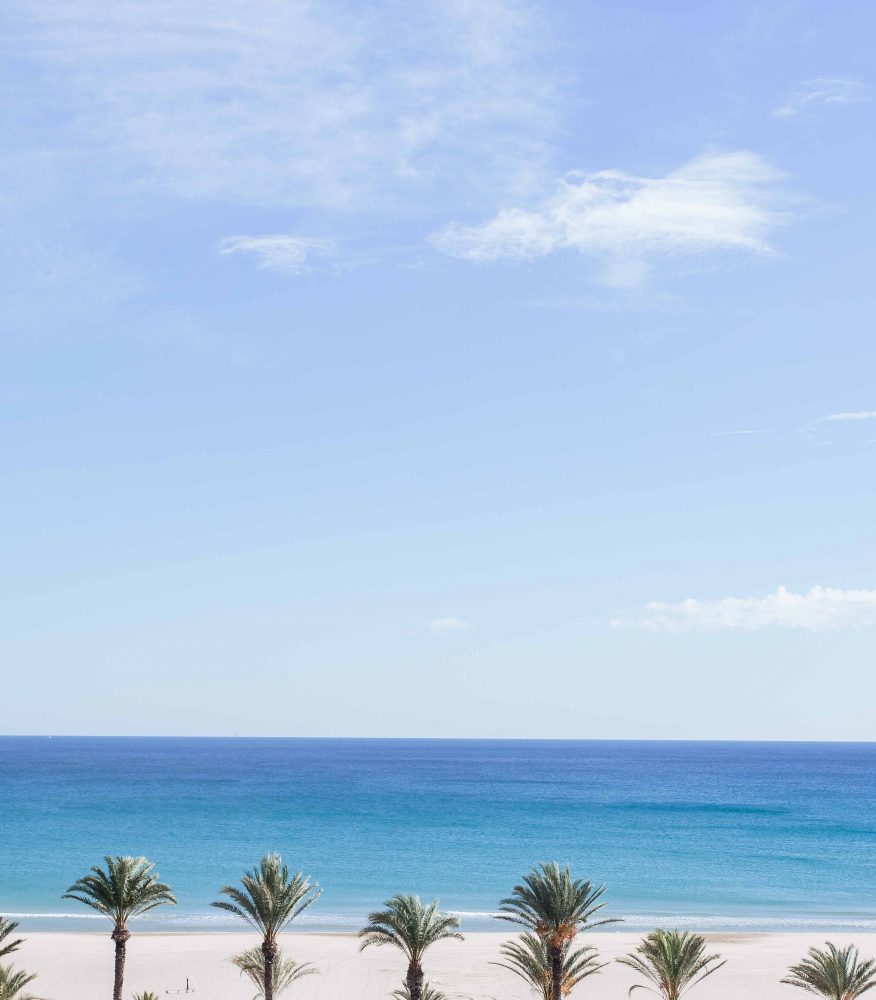 Nos clients disent
Verificada
Relaxing holiday Fantastic stay. Hotel location perfect. Right on the prom. 2min walk to the beach. Rooms very nice . Pool clean . Pool bar . Food and drink excellent as were the staff. Minutes walk to numerous restaurants and bars. Would definitely return on holiday again but for longer the next time
Verificada
Dog friendly and great location Dog friendly which is hard to find in this area. We have a largish Labrador. Normally they allow small to medium sized dogs but when we called them they said he would be allowed to stay. He was given a nice bag of treats too on arrival. Spacious, clean rooms with balcony. Lovely pool, large restaurant with great food and hotel located next to huge sandy beach and coastal tram. Private parking. Very friendly staff. A great find while travelling in the busy summer period. Everything to hand without having to face the crowds. Thoroughly recommend.
Verificada
Super Hotel. I was in this hotel for the second time, it made an even better impression on us. Convenient location, a few steps to the beautiful beach, 20 minutes to the center of Alicante by train. At the hotel there is a swimming pool with sun loungers, umbrellas and a place for children. Varied breakfasts, delicious. The best is the staff of the hotel, professional, helpful, kind and smiling. I am already planning another stay in July. Andrew
Verificada
Great holiday to recommend. Rooms are large and clean, large balcony with a great sea view. The pool area invites you to swim and relax. The clean sandy beach can be reached in 2 minutes. Transport connections to the center/airport can be easily reached by tram and bus
Verificada
Relaxing break in the sun Almirante hotel is a peaceful hotel in a great location right beside the beautiful San Juan beach and tramline. The pool is a lovely area for relaxing around on loungers. The rooms have everything you need for a holiday and are comfortable. I had a premium room with coffee tea making facilities and a small fridge which is ideal. I didn't have breakfast in the restaurant which suited me fine as I prefer to get up and out early. The terrace was just perfect too, so all in all a hotel which provided everything I needed for a break away in the sunshine.
Verificada
The sea!! very nice! Beach is one minute walking and breakfast is amazing. It has a good swimming pool and employees are very nice. Very simple but clean. Very good experience. Hope to come back some day! Highly recommended
Verificada
Great hotel, clean and quiet Lovely hotel and very clean. We had a corner room so had amazing views of both the pool and the beach. Both the room and the bathroom were a really good size with plenty of storage. This hotel is located in a quiet part of Alicante which suited us during the day. There is a limited bar service by the pool. We would have preferred it if the pool opened at 10am or a bit earlier - 10:30 am seemed quite late. There was a good selection for breakfast. We did eat in the hotel restaurant one evening. The food was tasty but the menu was quite limited and it was more expensive than other restaurants in the centre of Alicante. The mojitos were excellent! We went at the end of May which doesn't seem to be high season, as the restaurants near the hotel / beach weren't open in the evening. It was easy enough to get a tram to the main part of the town, with the tram station only five minutes walk from the hotel and the journey taking less than 15 minutes; this was also cheap. We got taxis back later which cost about 15 euros. Taxis to / from the airport took about 25 minutes and cost about 40 euros. We would definitely go back.