Discover the best theme parks in Alicante
The Costa Blanca and the interior of Alicante province offer a wide variety of theme parks including amusement parks, water parks and animal parks.  Benidorm has a large number of them, which, given the proximity of Hotel Almirante with this touristic town, we are going to focus on.
Theme parks are the perfect excuse for spending some time in Benidorm,maybe a whole day, travelling from Hotel Almirante on the regional TRAM line, which is five minutes from the hotel. Easy access to anywhere on the coast to enjoy a fun day out at the different parks.
Among them, as we have said, Benidorm's are the best-known and the best place to enjoy our holidays with our families or as a couple.
Terra Mítica in Benidorm
If you are going to spend some time in Benidorm you cannot pass up on the chance to visit Terra Mítica. With its large number of shows, restaurants, shops and its three themed zones,this is Benidorm's quintessential amusement park. A theme park that recreates Egyptian, Roman and Greek civilisations in Benidorm, making us feel as though we were in a different era having fun and learning based on enjoying ourselves at each of its attractions.
Admission prices to Terra Mítica are fairly reasonable and you can find them at this link. If you are going as a group, do not forget the discounts on offer at this theme park. Your are bound to have a fantastic day out in Benidorm.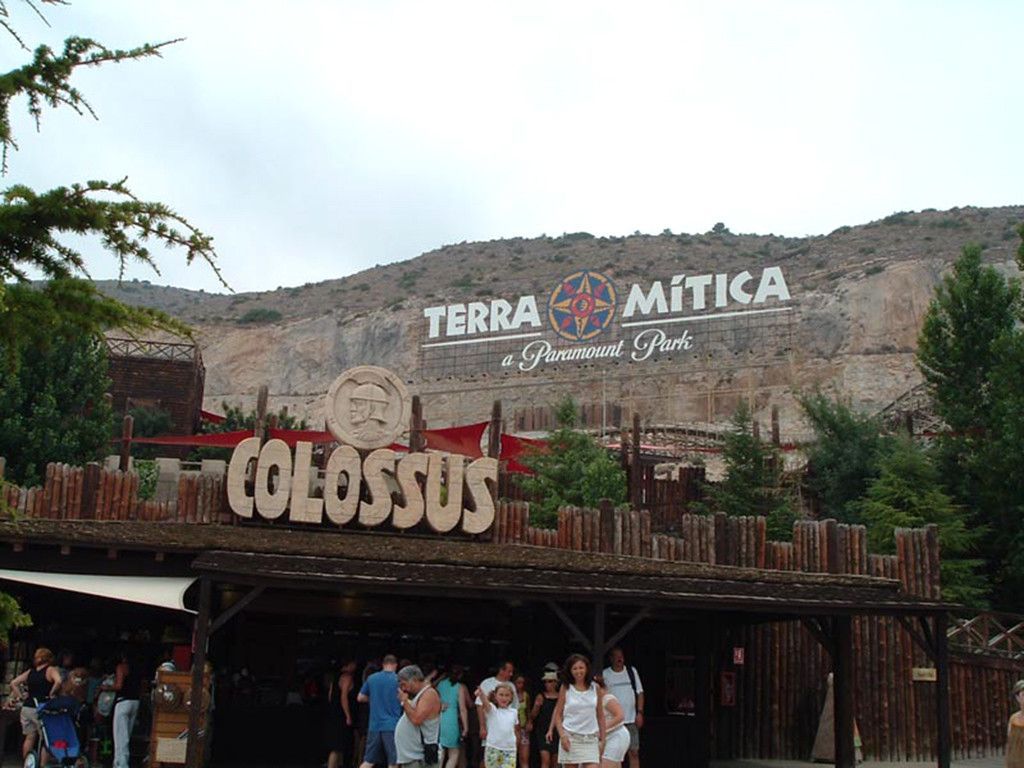 Aqualandia, the quintessential water park
Aqualandia is Benidorm's foremost water park. A safe bet for your summer holiday to cool down and have fun in the best company. Aqualandia has fifteen water attractions and the highest water slide in Europe, a great way to burn off some adrenaline. The Big Bang, a set of four slides capable of stirring exciting sensations of speed and free fall, is one example of its more radical attractions.
You can find out everything about the park at its website.
Aqua Natura, feel like you are in the Greek islands in Benidorm
Aqua Natura Benidorm is another water park on the Costa Blanca. This park has an area of 40,000 square metres and is designed so that parents can keep an eye on the kids without a problem due to its great field of vision. Aqua Natura also has a promenade leading down to the beach.
Aqua Natura Benidorm has between wave pools, water slides, children's pools, the lighthouse breakwater and the Spa-solarium to enjoy water in every way possible in an atmosphere based on the Greek islands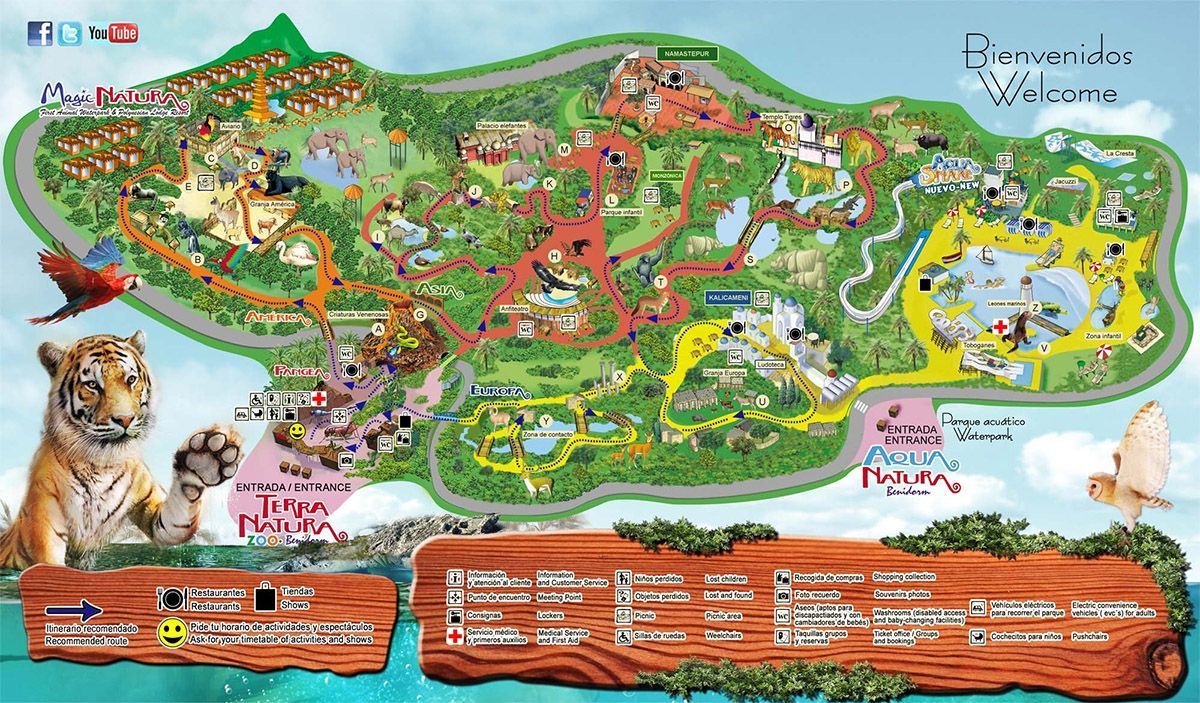 Terra Natura, an animal experience in Benidorm
If we are talking about animal parks, Terra Natura, also in Benidorm, is a great way of seeing them. Terra Natura has incorporated the so-called "zoo immersion", a concept for observing and maintaining contact with the animals at a zoological park.You can learn about different animals from America, Europe and Asia through didactic proposals in the open air.
***
In conclusion, the Costa Blanca, specifically Benidorm offers you a wide variety of theme parks, from amusement parks to animal parks,, not forgetting its water parks one of the main attractions of Alicante province. . If you are coming to Hotel Almirante, do not pass up the opportunity to visit the province's different theme parks.
Our customers say
Caroline I.
"Myself and my family stayed here for just over a week. The hotel is in a great location, literally right beside the beach and the tram stop is also less than a 5minute walk away which is great for getting into town."
Marla13
"The hotel itself is beautiful with a lot of detail having gone into the design of the rooms-the automatic shutting blinds is a first for me and a great touch to keep the light out of the room for good sleep. The rooms are clean and the Premium rooms stocked with all you need"
George L.
"Excellent hotel, first class service all round. Spotless and great attention to detail. Great location at San Juan beach and only 15mins on tram to Alicante centre."