Outstanding places in Alicante
San Juan de Alicante Beach is one of the province's most prominent attractions, and is barely 2 minutes from Hotel Almirante. Notwithstanding,there are a multitude of places to visitin our province to discover its culture and gastronomy.
The Hotel Almirante team is going to recommend some of these to you, which we consider to be of special interest, and which are nearby. Castles, hiking, good food and nice people, Alicante is, without doubt, a place to discover.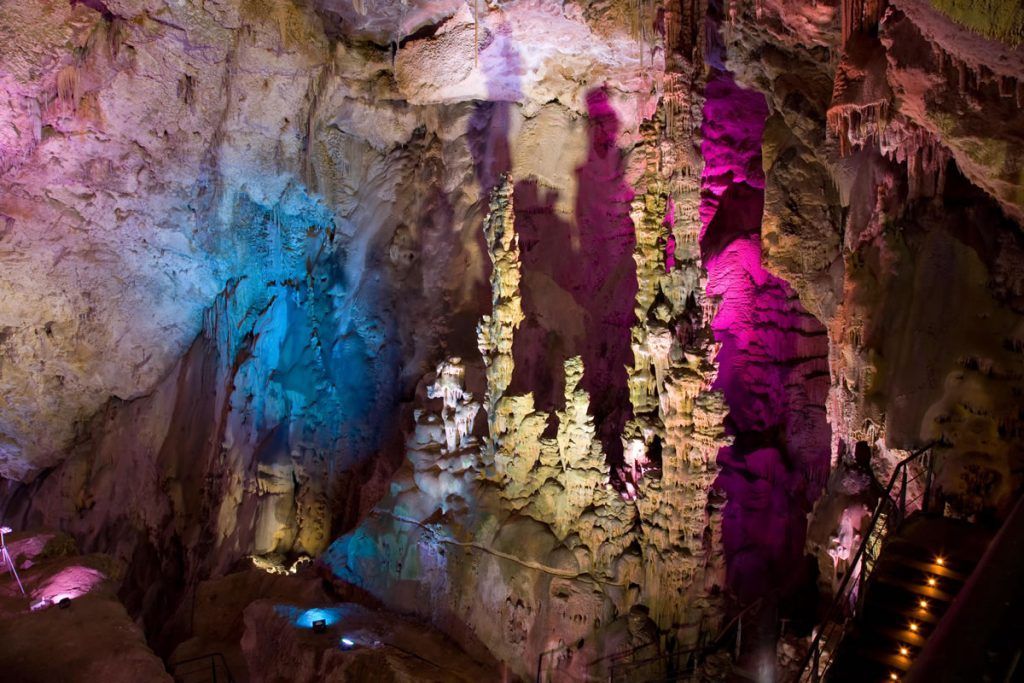 Tabarca Island
Tabarca Island is located off the coast of Santa Pola.. It is one of the biggest islands of the Valencian Community and was a former refuge for Barbary pirates.. Later, it was a fishing village and has now become a real touristic attraction full of things to discover.
Tabarca is a maritime paradise with crystalline waters and perfect for spending a day enjoying the Mediterranean sea. It has a protected natural reserve where you can can practice snorkelling, as well as a multitude of coves where you can enjoy a leisurely swim.
If this were not enough,it has several varios restaurantes costeros en los que saborear los mejores arroces alicantinos coastal restaurants where you can enjoy the best Alicante rice dishes or a good caldero. This is, without doubt, one of the most outstanding coastal villages with charm in the whole region.
Algar Springs
Algar Springs are located 3km from Callosa de Ensarrià, a small town near Benidorm. This location has great ecological wealth, with flora and fauna to discover.
Algar Springs includes a 1.5km stretch of the river of the same name to enjoy its springs and waterfalls, with places to swim and spend a good day getting wetin the best company.
***
Alicante has a multitude of charming places to have fun and enjoy different experiences. The Hotel Almirante team recommends a few of them but, if you look a bit further, you will discover some real delights
Our customers say
Verificada
Relaxing holiday Fantastic stay. Hotel location perfect. Right on the prom. 2min walk to the beach. Rooms very nice . Pool clean . Pool bar . Food and drink excellent as were the staff. Minutes walk to numerous restaurants and bars. Would definitely return on holiday again but for longer the next time
Verificada
Dog friendly and great location Dog friendly which is hard to find in this area. We have a largish Labrador. Normally they allow small to medium sized dogs but when we called them they said he would be allowed to stay. He was given a nice bag of treats too on arrival. Spacious, clean rooms with balcony. Lovely pool, large restaurant with great food and hotel located next to huge sandy beach and coastal tram. Private parking. Very friendly staff. A great find while travelling in the busy summer period. Everything to hand without having to face the crowds. Thoroughly recommend.
Verificada
Super Hotel. I was in this hotel for the second time, it made an even better impression on us. Convenient location, a few steps to the beautiful beach, 20 minutes to the center of Alicante by train. At the hotel there is a swimming pool with sun loungers, umbrellas and a place for children. Varied breakfasts, delicious. The best is the staff of the hotel, professional, helpful, kind and smiling. I am already planning another stay in July. Andrew
Verificada
Great holiday to recommend. Rooms are large and clean, large balcony with a great sea view. The pool area invites you to swim and relax. The clean sandy beach can be reached in 2 minutes. Transport connections to the center/airport can be easily reached by tram and bus
Verificada
Relaxing break in the sun Almirante hotel is a peaceful hotel in a great location right beside the beautiful San Juan beach and tramline. The pool is a lovely area for relaxing around on loungers. The rooms have everything you need for a holiday and are comfortable. I had a premium room with coffee tea making facilities and a small fridge which is ideal. I didn't have breakfast in the restaurant which suited me fine as I prefer to get up and out early. The terrace was just perfect too, so all in all a hotel which provided everything I needed for a break away in the sunshine.
Verificada
The sea!! very nice! Beach is one minute walking and breakfast is amazing. It has a good swimming pool and employees are very nice. Very simple but clean. Very good experience. Hope to come back some day! Highly recommended
Verificada
Great hotel, clean and quiet Lovely hotel and very clean. We had a corner room so had amazing views of both the pool and the beach. Both the room and the bathroom were a really good size with plenty of storage. This hotel is located in a quiet part of Alicante which suited us during the day. There is a limited bar service by the pool. We would have preferred it if the pool opened at 10am or a bit earlier - 10:30 am seemed quite late. There was a good selection for breakfast. We did eat in the hotel restaurant one evening. The food was tasty but the menu was quite limited and it was more expensive than other restaurants in the centre of Alicante. The mojitos were excellent! We went at the end of May which doesn't seem to be high season, as the restaurants near the hotel / beach weren't open in the evening. It was easy enough to get a tram to the main part of the town, with the tram station only five minutes walk from the hotel and the journey taking less than 15 minutes; this was also cheap. We got taxis back later which cost about 15 euros. Taxis to / from the airport took about 25 minutes and cost about 40 euros. We would definitely go back.